Client Testimonials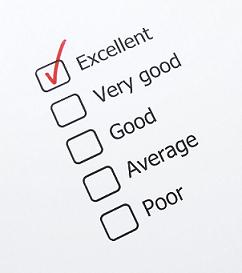 The positive effect that the staff at Personal Training Professionals of Southport have on our clients is apparent by the letters we receive from them.
Below is a small sample of their thoughts about PTP of Southport's team.
"After only six months, the results are well beyond my expectations..."

"When I came to PTP, I had two goals, strength and flexibility. PTP designed a program specifically for me to help accomplish these goals. After only six months, the results are well beyond my expectations. I have noticed the difference in everything from day to day activities to participating in sports. PTP is also a great place to work out. All of the trainers are knowledgeable, but most importantly they are all great people. I would recommend PTP to anyone who wants to keep fit in today's busy lifestyle."
Roger W.
New Canaan, CT

"PTP has been a perfect fit for me..."

"For years I've wanted to learn how to get more out of my workouts, but have never been sufficiently impressed with a personal trainer to pay one. I have been exercising in a gym consistently for over 20 years, and for the past 15 years I've been getting up at 5:00am to work out, so I didn't need someone to motivate me to work out. Rather, I wanted to learn how to work out smarter, more effectively, and to work around some shoulder problems. Even though located 30 minutes from home, based on a great experience with Jason nearly 10 years ago, my wife bought me 10 sessions at PTP for my 50th birthday. With each session I've had with Mike Jordan at PTP, I'm either learning a new exercise, or learning how to correctly perform "old" exercises. PTP has been a perfect fit for me."
Mark P.
March 1, 2006

"PTP works! I lost three dress sizes and 40 pounds..."

"It doesn't matter if I am cruising down wide-open trails or fighting through the moguls. The increase in total body strength that I have gained through my training program at PTP has made skiing more enjoyable. I can hold an edge, or fight the ice better now than I could 10 years ago. That feeling of burning legs is never far away if you are challenging yourself out on the slopes but, by working out with PTP, I have the stamina to ski longer... and I can still keep up with my kids!"
Grace O.