News Room
Lisa Bunce, PTP of Ridgefield Registered Dietitian Creates iPhone and iPad Application Called Mylilcoach for Patient Compliance | October 4, 2010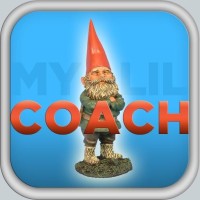 Mylilcoach is a new, fun and innovative tool for patient compliance developed by PTP of Ridgefield Registered Dietitian Lisa Bunce.
For the last twenty years, Lisa, has been working with individuals to make positive health changes in their lives and although successful she ran up against the same obstacles many health professionals do. helping clients be consistent with their new health behaviors for the long term.
Mylilcoach is an iphone or ipod touch application that uses gentle reminders on the app on your iphone or ipod periodically throughout the day at pre-determined time intervals. In addition to a built in pedometer, these gentle nudges help her clients change behavior and comply with the basics of a healthy lifestyle: eating right, staying hydrated, increasing physical activity and practicing mindfulness in eating and stress reduction. The application saves your data for tracking purposes, which can be sent to your healthcare provider daily, weekly, or monthly. Lisa has seen that the use of the app by individuals changes habits and keeps healthy regimes in the forethought of the patient and changes in behaviors.
Current research at Stanford University shows that the development of healthy behaviors can be achieved and maintained by using gentle reminders. This growing body of research reflects that even the smallest amount of social support can influence an individual's ability to change behavior.
To access and download the application for $1.99 visit: http://itunes.apple.com/us/app/mylilcoach/id376407824?mt=8
For more information visit: www.Mylilcoach.com