Client Testimonials
The positive effect that the staff at Personal Training Professionals of Ridgefield have on our clients shows in the letters we receive from them.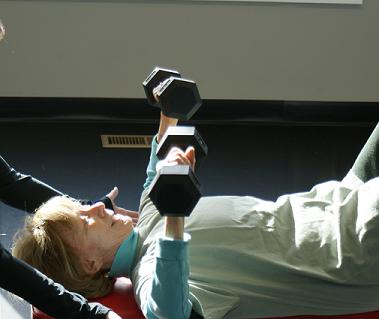 As a woman of a "certain age" I am delighted by my experience at PTP. Having started there with both a cranky back and an injured ankle, my trainer both listened and pushed, allowing for recovery and a much stronger body. My exercise regimen, tailored to my desire to keep fit, has been difficult but fun. They keep me on my toes (or the four corners of my feet), using various modalities – from cardio and weight machines, to floor and balance exercises. These ensure a full body work out and most importantly for me, maintain my interest. Thank you PTP!
Ann B., North Salem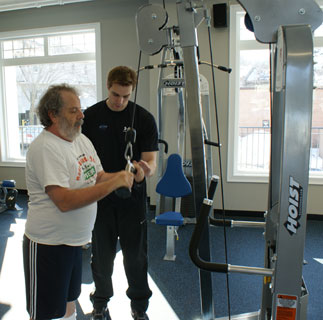 Working with my PTP personal trainer has finally made me strive towards better health and a terrific feeling about myself. I can appreciate the positive changes after a relatively short time. I came to PTP with serious knee pain after a fall. I decided to approach this possible injury with gentle exercise. My trainer has been extremely helpful with my routine being geared to the knee problem, including building up support muscles. The results have been dramatic, as I experience much less pain - especially going up and down stairs. As a physician, I recommend PTP without reservation.
Stephen H., M.D. , Ridgefield, CT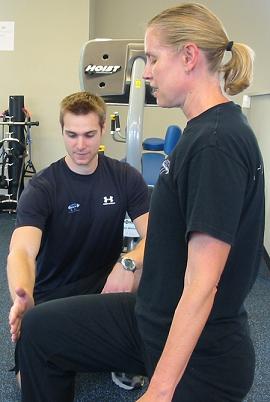 Almost one year ago I joined PTP Ridgefield as a way to motivate myself to get and stay fit. Little did I know, at that time, that PTP would be my source for pre and post surgical rehabilitation for a ruptured ACL. My trainer helped me regain and actually increase my physical strength but more importantly he gave me the motivation and confidence to tackle exercises I never thought I'd be able to do. I'm happy to say that I've been given the "clear" to go about all my normal activities. My doctor has been very pleased and impressed with my rehab progress and I can only attribute this to the motivating and encouraging environment of PTP.
Rita R, Ridgefield, CT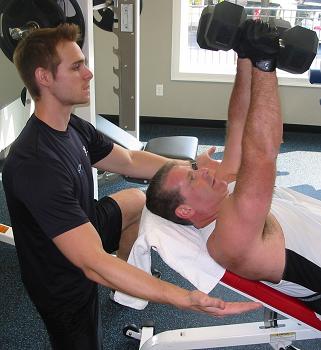 Being in a high stress career, exercising and getting back into shape was vital to me. After not working out with any regularity since college, I finally decided it was time to start. I joined PTP of Ridgefield in November of 2009, and was unsure what to expect from both myself, as well as PTP. During my first month of training I found it very challenging both mentally and physically. My trainers would not let me quit, they pushed me towards my goals. PTP tailored a program for me that pushed me to the brink of my capacity, yet their enthusiasm and sincere interest in my progress is what kept me in the game and coming back. My program with PTP of Ridgfield has made me feel much better physically and mentally. I am grateful to PTP's ongoing instruction and encouragement and look forward to continuing my progress.
Rich S., Ridgefield, CT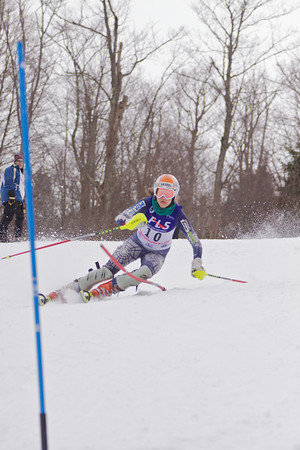 As a competitive Alpine Skier in Vermont, I was leery that I would find a personal trainer in CT that would meet my very specific training needs. After visiting several locations, I chose PTP and could not be happier. PTP was eager to make sure that I was challenged during every session. They went out of their way to research the proper techniques so that I could by ready for competition this winter. I looked forward to each and every visit to PTP. The facility is bright and clean; the staff is fun and clearly love what they do. I am on my way back to VT and I am confident that my training this Summer at PTP has prepared me for a successful racing season.
Ali V.
Ridgefield High School/ Killington Mountain School
Select Member Vermont Alpine Racing Team 2010-2011
The year is off to pretty fast-paced start, but I wanted take a quick moment to say thank you to "team Dollins" for helping me find my way to better health. Since meeting Lisa two years ago, I've dropped 40 pounds of weight through stellar nutrition counsel and far greater knowledge, and (near as I can figure) the last 12 of those have come from PTP in the last 6 weeks.
You see us clients as we come in for our appointments and spend the 30 minutes or hour with us as we seek answers and try to understand what we're doing right and wrong.
But you aren't with us when:
1/ we swell with pride when we buy a pair of size 34 jeans for the first time in 7 years
2/ we find a size 42 belt in the closet that we haven't worn in a year and a half and smile in disbelief
3/ take pride in the willpower we exerted at lunch that day (today) when chocolate cake was served for dessert for the table
4/ we feel more energized and empowered for our families, friends, colleagues 5/ laugh out loud when we put on a sportcoat we haven't touched in a year -- one that looks like it belonged to our dad when we were kids it was SO big.
6/ believe we really can get back to place of health that allows us to participate --even compete -- in ways we thought were only dreams
And all this from a guy who had a total knee replacement 6 months ago. I wish you were there in all these instances and more, to celebrate what you've helped/you're helping do. I'm a big believer in letting people know when their work has changed a life. Your work has changed my life, and my family's life. I know I still have a long way to go, but you've given me support, knowledge, and inspiration. You may see results in small ways, but I suspect you may not see the positive impact you make on the lives of your clients when they're not in your line of sight. So I'm writing to remind you that you do, and to say thank you.
To you both, who have been the architects of my emerging health, let me close simply by saying "you rock"!!!!!
Mark D., Ridgefield, CT