PTP Blog
September's Time To Step It Up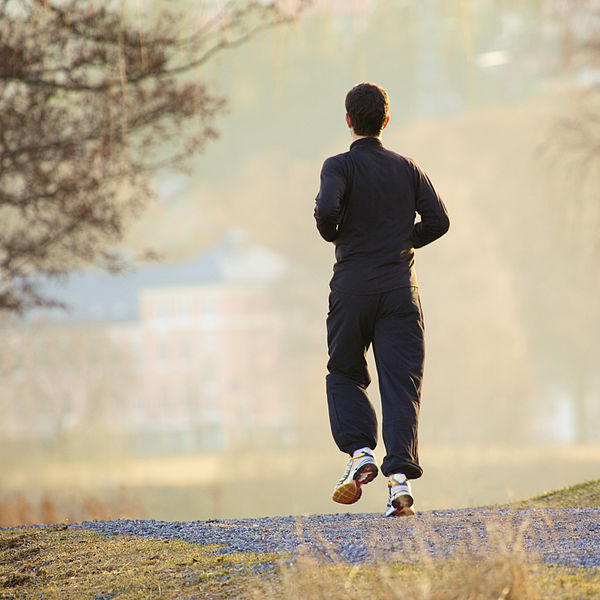 If you reduced your exercise routine during the summer, good for you. Sometimes a little break or lighter workouts can keep you off the injured list and give you a fresh mental approach.
But with summer winding down and the weather outside turning more favorable, it's time to get focused on what you want to achieve over the next few months.
Late summer and early fall are especially sweet times for runners, cyclists and fitness enthusiasts. There are a ton of running events in Fairfield County between now and the end of October, and a few cycling events. There are even a few late summer triathlons. The late summer triathlons tend to be less competitive and geared more toward families and newbies. If you're considering a triathlon, races in Westport and/or Darien might be good first-time opportunities.
Besides more competitive outlets, the weather is another good reason to ramp up training. The most beneficial part about the cooler temperatures is the body endures significantly less stress than in the high heat and humidity of late June and July. That also aids recovery. Whereas a hard training workout in July might require two days to recover, you will require significantly shorter recovery time in cooler weather.
Whatever your fitness goals are, it's important to realize the path toward the top of the mountain doesn't always go in a straight line. There are plateaus and valleys that have to be crossed on a daily, monthly and yearly basis. Talk with your trainer about your goals, and he or she will help you devise a plan that will get you there safely, as swiftly as possible and with the realization that for most of us, fitness is one component of our busy lives.
Two wins for Thomas
PTP Southport owner/director Chris Thomas picked up a pair of triathlon wins in recent competitions. He won the Park City Mossman Triathlon in Bridgeport on Aug. 25 and the Timberman Sprint Triathlon in Laconia, N.H. on Aug. 17. He finished 14th overall (and was third amateur) at a 70.3 Timberman triathlon in Laconia on Aug. 18.
For the summer, Thomas has won four events, including races in Stamford and Middlebury. He will compete in the Ironman 70.3 World Championships in September and the Ironman World Championships in October.
Places to run
Runner's World magazine frequently features neat places to run. One of the closest areas to Fairfield County that was recently highlighted was Newport, Rhode Island.
There is a 3.5 mile paved section of Cliff Walk, a National Recreation Trail. Runners can admire the mansions and the rugged shoreline. There is a section that shifts to dirt and rocks that runners have to navigate, but if you're looking for a scenic spot and someplace different to try, a day trip to the Ocean State could be a good idea.http://www.runnersworld.com/where-run/rave-run-newport-rhode-island?page=single
Make Time To Stay Fit This Summer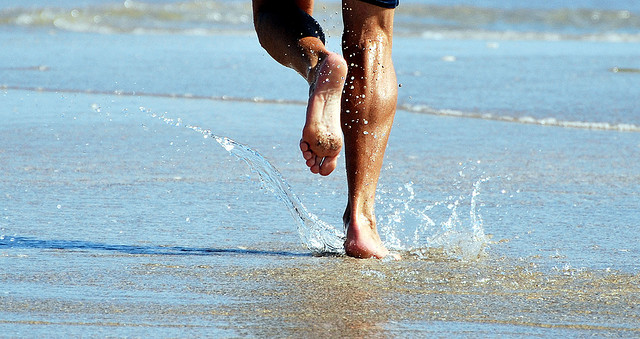 Everybody struggles with the work-life-fitness balance. The equilibrium might be the most difficult to maintain during the summer.
Between vacations, summer recess for schools, and more frequent social gatherings, it can be easy to fall off the fitness wagon. Throw in a summer heat wave that drains energy, and the next thing you know all the momentum from the previous six months has dissipated.
So how do you maintain your program with so many things going against you? The keys are discipline, mentality and carving out time for yourself.
Find a time. Whether it's early in morning or early in the morning, make time. Set aside an hour. If you can get more, that's terrific. But the key is to work out around the same time each day and stick to it. Be flexible, too. If the time slot doesn't fit perfectly into one day, work around it. If you keep at it, your body will tell you "Hey, I need to do something for me today!"
Be creative. We all want to watch our kids' activities, and if they're involved in fitness, sometimes we can even join them. Watching your son's baseball game? Take a hike for 30 minutes while they're warming up. Going to the amusement park? Walk the grounds first. You'll be able to identify the things you want to do and map out a plan for the day. Staying at a hotel? Hop on a fitness machine before the family wakes. Even a little exercise is better than nothing.
Stay focused. If you're a serious competitor training for a big event in the fall, you're not going to win it in July. But you can lose it if you let your training lapse altogether. There are days when workouts won't fall into your routine. But don't let one day off become two, or two days off become three. If there's a day you know you'll be out of the fitness loop, push harder on the day before or the day after.
Don't sweat it. There are going to be peaks and valleys in any fitness and training plan. The linear curve for fitness does not follow an upward path forever. Work around the obstacles presented in summer to maintain some level of fitness. When the calendar flips to late August and early September and schedules return to normal, you won't have to work nearly as hard to recapture your desired results.
Staying hydrated in summer heat
Runner's World published a terrific story on hydration for runners. Here's the link: http://www.runnersworld.com/drinks-hydration/need-refill?cm_mmc=Twitter-_-RunnersWorld-_-Content-Nutrition-_-Hydration101
Some important points: A) It's important to drink up before you run. B) Every athlete is different. A hydration plan for one person might not be the right plan for another runner. C) Post-run hydration can help recovery, and help you get through next day's workout, too.
Posted on 06/12/2013

Welcome to Personal Training Professionals. If you are a first-time visitor to our site, browse through our programs and offerings. We can help with your fitness needs. If you are an existing client, we welcome you to our monthly blog.

Posted on 06/09/2013

If you're looking to help one of the victims of the Sandy Hook tragedy and entered in the Fairfield Half Marathon or 5K, you're in luck. The race organizer, Stratton Faxon Road Races, will donate $1 dollar for every mile run for every member that signs up for Race4Chase.

Proceeds benefit the Chase Kowalski Memorial Foundation. He was one of the students killed in the shooting at Sandy Hook Elementary School last December. Runners who want to join the team can visit the Race4Chase website at http://www.firstgiving.com/ChaseKowalskiFoundation

Posted on 05/27/2013

Running in the heat of summer is one of the most difficult challenges runners face during training. But it's not just runners who have to worry. Cyclists and triathletes face similar challenges.