Personal Training Services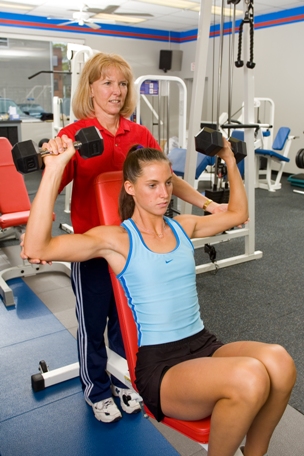 PTP offers all of the services of a large health club, in a more personal, professional atmosphere. Whether you're looking to start a new fitness program or enhance an existing one, PTP holds the key to your success. Isn't it time to open that door?
Here's just a sampling of what our programs can help you do:
Prevent osteoporosis and other bone and muscular disorders

Increase energy level and flexibility

Increase cardiovascular endurance
Let our certified personal trainers design a workout program that's specifically tailored to suit your needs. Working with your personal trainer at PTP, the possibilities are practically limitless.

Become the best you can be with PTP!