Industry Overview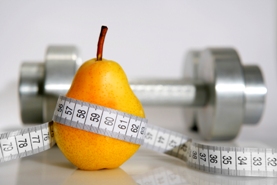 Fad Diets and Fitness Crazes
Americans are growing increasingly weary of fad diets and exercise crazes. They've discovered that jumping on the latest bandwagon was an exercise all right...in futility!
Most Fitness Routines Fail
Here's some food for thought: the commercial diet industry boasts enormous yearly profits, yet has a failure rate of 80 to 95% over a five-year period. And, it's estimated that an astonishing 80% of home exercise equipment is not used after the first year.
Personal Training Can Help
Associate Professor of Exercise Science at the University of Georgia, Harry DuVal, observes,
"...after people have tried pilates classes, basement treadmills, and dieting on their own, they may
have become convinced they need to shell out cash for one-on-one help."
Benefits of a Personal Fitness Trainer
More and more people are turning to meaningful, individualized programs designed to foster
genuine progress. Among the myriad of benefits afforded by personal trainers are learning how to
use equipment properly; how to exercise using the appropriate form and technique; and how to
set realistic goals. Fitness clubs are already seeing a boost in business as they add personal trainers.
Demand for Personal Trainers is Growing
In fact, fitness trainers are listed as the 11th fastest growing occupation for 2002-2012. It's
predicted that personal trainers will see more of a demand, as Americans become increasingly
health-conscious.
Everyone Can Get Fit with a Personal Trainer
Today's health-conscious individual does not fit any demographic category. He or she is young, old,
and in between. They share the common goal of making lifelong changes that will improve their health.
Of particular note is the increasing number of parents who are turning to health clubs and personal
trainers for their children, as budget-strapped schools cut back on physical education programs.
Their motivations range from eliminating the "couch potato" syndrome to childhood obesity. Moreover,
the one-on-one attention received from trainers can help these youngsters realize the value of exercise.
There is great enthusiasm for exercise in America, and the need for fitness guidance has never been
clearer. Today, the quest for qualified personal trainers is rapidly replacing many "quick fix," "here
today, gone tomorrow" approaches. As the demand for specialized personal training services increases,
there is one business that stands out above the rest...
PTP Franchise - Personal Training Professionals
Find Out How You Can Build Health and Wealth
Feel free to request
more franchise information.
or call us at 1-866-97-PTP-4U (1-866-977-8748)