Introduction
The Personal Training Professionals Franchise Opportunity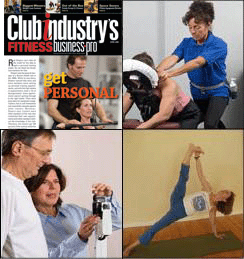 Quick Facts
   Business:    Personal Fitness Training Facility
   Capital:       $50,000 Liquid
   Total:          $140,300 - $223,000
   Financing:   Third Party Assistance Available
   Royalties:    6% of gross sales paid weekly
   Training:      At Personal Training Professionals' New Canaan, CT HQ
   Support:      On-site visits, 24 hour support line, and e-mail
   Total Units:  4
   Franchises:  2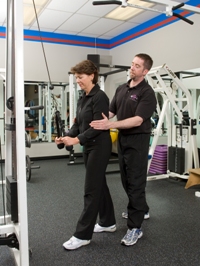 Personal Training Professionals (PTP) History and Plan for the Future
PTP has been providing highly-effective personal fitness training services to the New Canaan, Connecticut
area since 1998. Having refined our unique system of personal fitness training, PTP is now searching
for individuals interested in owning a Personal Training Professionals Franchise of their own. Successful
franchisees will have drive, commitment and the expertise necessary to help members of their communities
achieve optimum health with
professional fitness training
.
The PTP System
At its core, the PTP approach is focused on exercise programs custom tailored to each individual's physical
condition. Personal Training Professionals' trainers deliver motivation, proper instruction and consistency,
all of which are necessary to a successful long-term health and fitness regimen.
What Makes Personal Training Professionals Unique?
So where does PTP stand apart from the other fitness franchises you may be researching? First, PTP is not
a typical health club. PTP is a state-of-the-art facility with a highly qualified and
motivated team
of professionally
certified fitness trainers and complementary health care practitioners. PTP's personal fitness training programs
are augmented by optional services including
Nutritional Counseling
and weight control programs provided by a
registered dietitian;
Massage Therapy
; Small Group Exercise classes including
Yoga, Cardio Kickboxing and
Pilates
; and
Youth Fitness Training Classes
for children ages 7 through 12.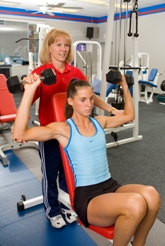 Personal Training Professionals Franchisee Training
Developing a strong business requires a healthy start. Personal Training Professionals' franchise training
programs begin far before the franchisee's grand opening. Before your doors open, you'll be trained in and
will receive materials related to Administration including hiring fitness professionals and policy and
procedure training methods; Operations including a comprehensive operations manual; Sales and
Marketing including a marketing plan and local-level marketing materials and On-the-Job Experience.
Personal Training Professionals Franchise Site Selection
PTP will perform a detailed demographic analysis and will provide site selection guidance to help you choose
the right location for your PTP Franchise.
Ongoing Franchise Support
Personal Training Professionals is committed to you since your success is our success. We will be available
to answer your questions, offer advice, provide ongoing program oversight and perform periodic site visits to
help you build a business that delivers optimum performance for you and your training clients!
Request more information
Please complete the contact form below to receive more detailed franchise material.

We value your privacy. The information you provide will be held in the strictest of confidence.
Personal Training Professionals Franchise will not sell, disclose or redistribute your information.