Commitment To Our Clients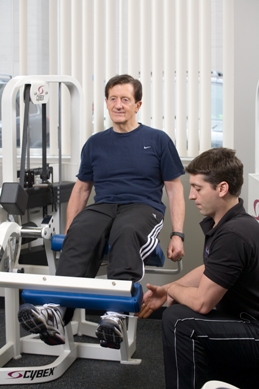 Personal Training Professionals provides the highest quality of service, backed by a commitment to making your fitness goals our top priority.
Versatility
Many of our clients have special needs, such as arthritis, diabetes or obesity. If you have an outstanding medical condition or rehabilitation need, a PTP personal trainer can work with your physician, physical therapist or health care provider to plan a safe, effective program that will speed your recovery or enable you to meet your health goals.
Flexibility
PTP will work together with you to meet all of your needs, including offering flexible payment plans and many additional services.
Resourcefulness
We will provide our services in our fully equipped facility, at your home, or office.
Positivity
PTP places a high value on establishing positive relationships that are genuine
and long lasting.
Dedication
Each and every member of our staff is dedicated to providing the highest level of
service to our many clients.
Communication
Our communication skills and ability to listen and understand the needs of the client places us
in a category all our own.
Commitment
You owe it to yourself to experience the positive, motivational atmosphere, and unsurpassed
willingness to please that only PTP can provide!